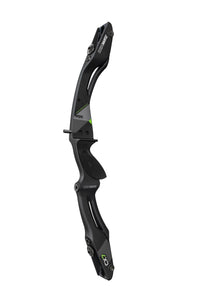 Pre order item. Contact us to order.
Win & Win Wiawis CX-7 Riser 25 Inch
Win & Win Wiawis CX-7 Riser
Best in Class Performance  Win & Win WIAWIS CX-7 Riser
The brand new WIAWIS  CX-7  riser uses high strength pre-preg carbon material crafted with carbon fiber
reinforced in a random direction
It is then placed into a mold at an extremely high temperature and pressure, which creates a structure
that has durability, shock absorption, vibration dampening and strength.
Wiawis CX-7 Riser Details
25" Length only
Weight 1250g
Carbon composite construction
International Limb Fitting
Contact us to order out of stock items