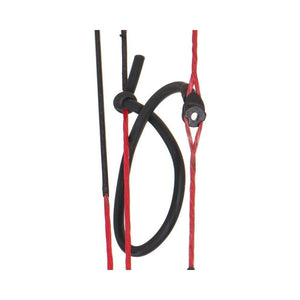 Maximal Peep with Aligner Maxpeep 
An excellently priced peep with aligner to ensure that your peep is always in line with your eye, meaning you never have to compromise for a less than adequate peep position.
Peep sight with silicone rubber tube.
Perfect eye alignement thanks to the silicone tubing.
No twisted peep sights.
Peep hole is 1/8" (3.175 mm).
Easy to install.