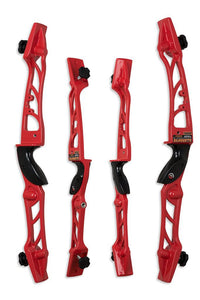 Lightweight beginner bow with metal riser and bolt on limbs. 
Comes with string, arrow rest and nocking points.
We do try to keep all colours of the riser in stock but occasionally do sell out.
Limbs may come in either a black or white finish.
These risers have a maximum draw weight of 40#, note this is the maximum at your draw length which may differ to what is printed on the limb.