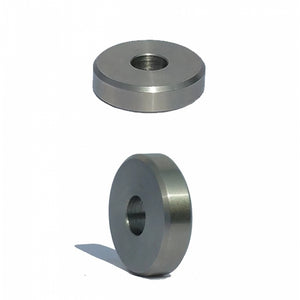 DS-Archery offers a nice selection of weight options.
All weights are CNC machined to exacting standards and are made from high quality 304 Stainless Steel.
All of the weights are unthreaded and are designed to be stacked on a 5/16" UNF Bolt.
All Weights are designed so they can be used in conjunction with each other and will fit perfectly on the end of a 1" diameter stabilizer.