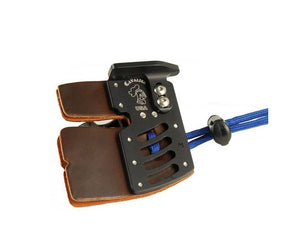 Cavalier finger tab from AAE Arizona.
Key features:
Cordovan face for the best combination of durability and feel.
Anodized aluminium plate.
Optional finger spacer and adjustable platform included.
Please note to save on postage this will be sent without it's original blister packaging. All paperwork and instructions that were originally provided with the tab will be included. Original plastic packaging will be recycled.