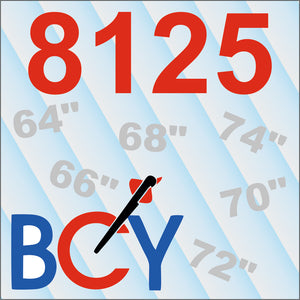 Please note we cannot fit nocking points to a string without the bow present. So online string orders will not have them fitted, however we can fit the silencers. These will be standard rubber silencers unless others are added to the basket.
KG bow strings are made to order and we will need the length of the bow when ordering.
Alternatively if your bow length is not listed, or you use a custom length string then please add the length in the box, we will need the length of the bow string required, the string measurement required is from loop to loop with the string pulled tight.
International Limb fitting Riser.
Different manufacturers use differing naming conventions for their limbs, most use the length of the limb, 66, 68 or 70, while a few manufacturers use either a Short, Medium or Long designation. The total length of your bow can usually be found on the rear of the limb where the limb attaches to the riser.
If you need any other length strings, please contact us for guidance.