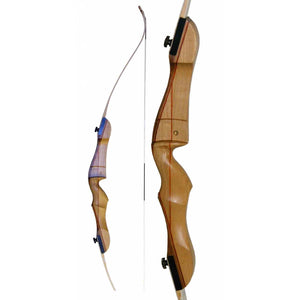 Wooden handle take down bow, ideal starter bow for beginners. This bow comes complete with bow string, arrow rest and brass nocking points .
This riser uses bolt on limbs.
Limbs may come in either a black or white finish.
These risers have a maximum draw weight of 40#, note this is the maximum at your draw length which may differ to what is printed on the limb.