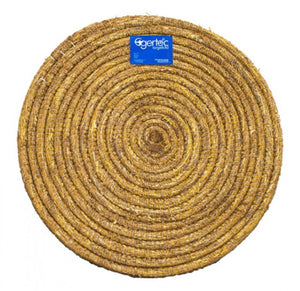 Egertec 128cm Round Straw Target Boss
Egertec 128cm Round Straw Target Boss. Traditional coiled straw archery targets with a special flat shooting surface, with extra thickness for fewer pass-throughs. Target stands are available for this target and sold separately,
Manufactured in the UK since the 1950's, Egertec grows, cut and bale all their own straw. Easier to move and more efficient to store compared to other "bulkier" targets.
Used by Archers, Clubs and Associations all around the World making it one of the biggest selling archery targets in its generation. For the authentic look, you can't beat an Egertec straw Targets.
Delivery may be available - please contact for prices